Menopausal Arthritis
by Jeffrey Dach MD
This article is part one of a series. For Part Two,
Click Here,
Joyce is a 52 years old, post menopausal typist who came to see me in the office because of joint pain in her hands which keeps her up at night with aching, and interferes with her job as a typist. She was fine until about three years ago when she went into menopause and stopped her menstrual cycles. Since then, Joyce has made the rounds with a number of doctors and all the usual tests. Xrays of the hands were normal (left image), and blood tests for rheumatoid arthritis were negative. Her doctors told her she had early osteoarthritis and recommended the standard treatments listed here:
Conventional Treatment of Osteoarthritis:
1)
NSAIDs
. Over-the-Counter Aspirin, Acetaminophen (Tylenol), ibuprofen and naproxen,COX-2 inhibitors such as celecoxib. NSAIDS have
adverse effects
on the GI tract.
2)
Injections
.into the joint with medications such as steroids, hyaluronic acid, stem cells, platelet rich plasma etc.
3)
Topical Creams
for pain relief available over the counter.
4)
Physical Therapy to keep the joint active.
6)
Prosthetic Joint Replacement
after irreversible joint damage causes pain an dimmobility.
Above left image: xray of normal hand without signs of arthritis. There is a fracture of the fourth metacarpal though. Courtesy of Wikimedia Commons.
Menopausal Arthritis

I explained to Joyce that she had fairly classical Menopausal Arthritis caused by an inflammatory response associated with declining estrogen levels. I have noted this in many of my patients. The inflammatory process is usually relieved by bio-identical estrogen as a topical cream. Joyce's lab panel showed low estrogen levels, and Joyce was started on her bio-identical hormone program. Six weeks later, Joyce reports complete relief of symptoms. Her arthritis pains have gone. In addition, Joyce reports that she went off the bio-identical hormone cream for a week to see what would happen, and sure enough, the arthritis came back, only to be relieved again by resuming the hormone cream. This is a fairly typical story that I have seen over and over again.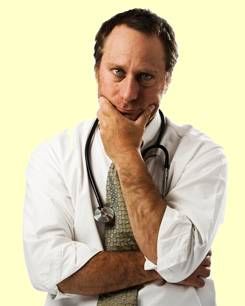 Doubts From A Colleague

In casual conversation with a rheumatologist friend of mine, I mentioned Joyce's story and the association of arthritis with declining estrogen levels relieved by bioidentical estrogen. To my surprise, my rheumatologist friend merely laughed and scoffed at the idea, saying he never heard of it and doubted the association between low estrogen levels and arthritis. As surprising as this might seem, there are many "denialists" doctors, possibly a result of not keeping up with the medical literature.
Association Well Documented in the Rheumatology Literature
As it turns out, the association of arthritic aches and pains with low estrogen levels is well documented in the mainstream rheumatology literature.
For example, an article published in Sept 2005 in Arthritis & Rheumatism by Felson and Cummings entitled,"
Aromatase Inhibitors and the Syndrome of Arthralgias With Estrogen Deprivation
", showed that menopausal women treated with estrogen depleting medications tend to develop aches and pains in their joints.
Another report in
The Lancet Oncology,September 2008
by Sestak and Cuzick showed the same finding that estrogen depletion is associated with joint aches and pains. They say "Joint symptoms (eg, arthralgia and arthritis) are a well-known side-effect of certain drugs that reduce estrogen levels. Low estrogen levels and postmenopausal status are associated with the development of symptoms of arthralgias and arthritis."
Natural Treatments for Osteo-Arthritis


Althought bio-identical hormone therapy seems to work for most post-menopausal women for arthritis relief, there are a few women that still have arthritis and arthralgis in spite of the estrogen cream. It just doesn't work for them. What natural therapies do we have in our tool kit, that we can offer these women?
Doctor Yourself with Anti-Inflammatory Treatments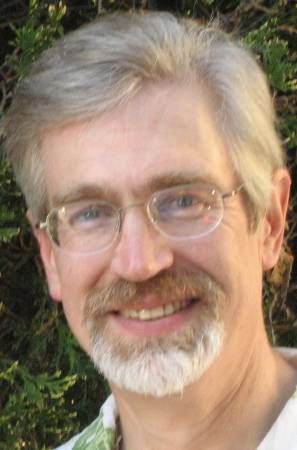 A Vegetable Juicing Diet is anti-inflammatory and can relieve arthritis
:
The vegetable juicing diet is an effective lifestyle modification that is very effective for arthritis. Credit and thanks goes to
Andrew Saul MD
for bringing this to my attention in his book, "
Doctor Yourself ", Page 36-38
(see image right) which is devoted to arthritis and the vegetable juicing diet. This is certainly worth a try.
left image: Courtesy of Andrew Saul MD
Niacin Vitamin B3
is useful for osteoarthrits according to
William Kauffman MD
.
Weight loss is anti-inflammatory.
Fat in the "spare tire" of the abdomen produces inflammatory chemical mediators. By reducing this fat depot, inflammation is reduced everywhere in the body. This is certainly worth a try.
There are an number of
anti-inflammatory herbs
such as Boswellia, Ginger and Curcumin which can relieve the symptoms.
Omega 3 Fish Oil
is anti-inflammatory and
a number of studies reveal
just as effective as NSAID anti-inflammatory medications for rheumatoid arthritis.
Treatments to Rebuild Cartilage

Cartilage is an important cushion material in the joints that often wears thin as osteoarthritis progresses. Once cartilage loss is severe enough to show up on an x-ray, this usually indicates irreversible damage to the joint. Cartilage nutrients such as
Glucosamine
have been found to be effective at relieving arthritis. Be patient, it takes about six weeks to get full relief.
Treatments to Rebuild Strong Bone and Collagen

In addition to cartilage, joints are made of bone material, so taking supplements to build strong bone makes sense. Bone is made of collagen, so supplements that are required for strong collagen formation are ones we want here.

1) Vitamin C is a key vitamin for strong collagen.
2) Silica (BioSil) is a supplement that makes strong collagen.
3) Collagen is made from amino acids so, the amino acids-lysine, proline are useful.
4) Collagen strength comes from sulfer crosslinking, so the sulfer nutrient MSM is added.


Articles with Related Content:

Bioidentical Hormones for Menopausal Arthritis

Glucosamine and Chondroitin for Arthritis Pain

Bioidentical Hormones Prevent Arthritis

Nightshade Vegetables and Arthritis

Jeffrey Dach MD
7450 Griffin Rd Suite 180/190
Davie, FL 33314

Phone: 954-792-4663
Facebook
Blog

References and Links:

Menopause Arthritis
http://cme.medscape.com/viewarticle/512093
"Menopausal Arthritis" May Develop in Women Receiving Estrogen-Depleting Treatments
News Author: Laurie Barclay, MD CME Author: Désirée Lie, MD, MSEd
Sept. 2, 2005 — Women receiving estrogen-depleting treatments may develop "menopausal arthritis," according to a review article published in the September issue of Arthritis & Rheumatism. The authors suggest that the symptoms are usually transient and resolve with estrogen therapy or when aromatase inhibitors are discontinued.
The authors review trial data showing that women treated with aromatase inhibitors often develop musculoskeletal and joint pain or aching sometimes leading to treatment discontinuation. They also review biologic mechanisms linking estrogen deprivation with joint pain, both in natural menopause and in pharmacologic estrogen deprivation.
Although estrogen is not known to specifically affect articular structures in a manner that would cause joint pain, it influences inflammation and neural processing of nociceptive input via tissue-specific effects on inflammatory cytokines and direct effects on opioid pain fibers in the central nervous system (CNS).
The best evidence that decreased estrogen production may cause arthralgias comes from trials of aromatase inhibitors for the treatment or prevention of breast cancer. Compared with women receiving placebo or tamoxifen, those receiving aromatase inhibitors have greater frequency of arthralgia.
When objective findings accompany arthralgias, this may result in an erroneous diagnosis of osteoarthritis or rheumatoid arthritis in women who might not otherwise be diagnosed.
Article: "Aromatase Inhibitors and the Syndrome of Arthralgias With Estrogen Deprivation,"
David T. Felson and Steven R. Cummings, Arthritis & Rheumatism, September 2005; 52:9; pp. 2594-2598.
http://www.emaxhealth.com/70/3606.html
Women treated with aromatase inhibitors often experience joint pain and musculoskeletal aching: severe enough, in some cases, to make them stop the treatment.
"Estrogen's effects on inflammation within the joint are not well known," Dr. Felson and Dr. Cummings observe. Yet, as they note, estrogen has well-established tissue-specific effects on inflammatory cytokines. Estrogen's role in joint inflammation could account for the increased sensitivity to pain that some women suffer with estrogen depletion. Citing studies of pharmacological suppression of estrogen and studies of natural menopause, the authors offer a look at compelling evidence associating estrogen deprivation with joint pain, including:
http://cme.medscape.com/viewarticle/579250
Anastrozole Associated With Joint Symptoms in Patients With Breast Cancer CME
News Author: Roxanne Nelson Author: Charles Vega, MD
Joint symptoms are most prominent in women in the fifth decade of life, and women who are postmenopausal are more likely to experience joint symptoms vs premenopausal or perimenopausal women of the same age. Hormonal therapy with estrogen can relieve these joint symptoms, whereas third-generation aromatase inhibitors promote joint symptoms.
http://www.thelancet.com/journals/lanonc/article/PIIS1470-2045(08)70182-7/abstract
The Lancet Oncology, Volume 9, Issue 9, Pages 866 - 872, September 2008

Risk factors for joint symptoms in patients enrolled in the ATAC trial: a retrospective, exploratory analysis
Ivana Sestak PhD a , Prof Jack Cuzick PhD a, Francisco Sapunar MD b, Prof Richard Eastell MD c, Prof John F Forbes FRACS d, Angelo R Bianco MD e, Aman U Buzdar MD f, on behalf of the ATAC Trialists' Group
Joint symptoms (eg, arthralgia and arthritis) are a well-known side-effect of aromatase inhibitors. Low oestrogen concentrations and postmenopausal status are associated with the development of these symptoms.

http://www.ncbi.nlm.nih.gov/pubmed/17368903
Breast. 2007 Jun;16(3):223-34. 2007 Mar 21

Aromatase inhibitor-associated arthralgia syndrome. Burstein HJ.

Aromatase inhibitors (AIs) are widely used as an adjuvant endocrine treatment in postmenopausal women with early-stage breast cancer. Clinical experience also suggests that AI therapy is associated with a novel musculoskeletal side effect consisting of an arthralgia syndrome. The actual incidence of AI-associated arthralgias or musculoskeletal symptoms is not known, though such symptoms are quite prevalent and appear more commonly with AI use than with tamoxifen. Arthralgias can be a reason for discontinuation of AI treatment.

NATURAL Treatment for Arthritis

1) anti-inflammation
Vegetable juicing diet-weight loss
Herbs- Boswellia, Ginger Curcumin
Aspirin, NSAIDs
Fish Oil
2) cartilage nutrients
glucosamine chondroitin MSM
3) bone nutrients-collagen fromation
Vitamin C
Silica (BioSil)
AMino acids-lysine, proline
Sulfer crosslinking -MSM
Fish Oil for Arthritis

http://www.jrheum.com/subscribers/06/10/1931.html
Collateral Benefits of Fish Oil Therapy for Rheumatoid Arthritis by CHAK SING LAU, MD, FRCP,Professor of Medicine, Division of Rheumatology & Clinical Immunology,

"Cod liver oil (n-3 fatty acids) as a non-steroidal anti-inflammatory drug sparing agent in rheumatoid arthritis," Galarraga B, Ho M, et al, Rheumatology, March 24 2008 [advance access published online]
James MJ, Cleland LG. Dietary n-3 fatty acids and therapy for rheumatoid arthritis. Semin Arthritis Rheum . 1997;27:85-97.
* Volker D, Fitzgerald P, Major G, et al. Efficacy of fish oil concentrate in the treatment of rheumatoid arthritis. J Rheumatol . 2000;27:2343-2346.
http://abcnews.go.com/Health/PainArthritis/story?id=4566412
Are There Any Vitamins Or Herbal Supplements That Can Be Used To Treat Pain Resulting From Osteoarthritis? Tieraona Low Dog, M.D., Director of Education, Program in Integrative Medicine, University of Arizona January 2, 2008
Glucosamine, Devil's claw - south african herb used in Europe. Clinical trials done concluded effective. Standardized extract.
Bromalain- pineapple digestive enzymes.
Commonly used in Europe. Use enteric coated form to prevent break down from stomach acid. May have blood thinner effect.
http://www.arthritis.org/media/newsroom/statements/GAIT_Statement_FINAL_2_21_06.pdf
Arthritis Foundation Statement on the Glucosamine/chondroitin Arthritis Intervention Trial

Summary ..The study did find that the combination of the two supplements provided significant pain relief for people with moderate-to-severe knee OA.

http://www.healingdaily.com/conditions/glucosamine.htm
Even JAMA admits glucosamine is effective against osteoarthritic pain.
McAlindon TE and others. Glucosamine and chondroitin for treatment of osteoarthritis: A systematic quality assessment and meta-analysis JAMA 283:1469-1475, 2000.
Reginster JY and others. Long-term effects of glucosamine sulfate on osteoarthritis progression: a randomized, placebo-controlled trial. Lancet 357:251-256, 2001.
Experimental Biology 2000 Conference San Diego April 18, 2000
Niacin and Osteoarthritis

http://www.doctoryourself.com/JOM1.html

Reprinted with permission from Saul AW. William Kaufman, B-3, and arthritis. J Orthomolecular Med, 2001. Vol. 16, No. 3, Third Quarter, 2001, p 189. The world was still deep in the Great Depression when William Kaufman, MD, PhD, had already begun treating osteoarthritis with two to four grams of niacinamide daily. Now, over 60 years later, his pioneering work in orthomolecular medicine is receiving the recognition it so well deserves.
Jeffrey Dach MD
7450 Griffin Road Suite 190
Davie, Florida 33314
954-792-4663
http://www.drdach.com/
http://www.naturalmedicine101.com/
http://www.truemedmd.com/
http://www.bioidenticalhormones101.com/
Disclaimer click here: http://www.drdach.com/wst_page20.html
The reader is advised to discuss the comments on these pages with his/her personal physicians and to only act upon the advice of his/her personal physician. Also note that concerning an answer which appears as an electronically posted question, I am NOT creating a physician — patient relationship.
Although identities will remain confidential as much as possible, as I can not control the media, I can not take responsibility for any breaches of confidentiality that may occur.
Copyright (c) 2014 Jeffrey Dach MD All Rights Reserved
This article may be reproduced on the internet without permission, provided there is a link to this page and proper credit is given.
FAIR USE NOTICE: This site contains copyrighted material the use of which has not always been specifically authorized by the copyright owner. We are making such material available in our efforts to advance understanding of issues of significance. We believe this constitutes a 'fair use' of any such copyrighted material as provided for in section 107 of the US Copyright Law. In accordance with Title 17 U.S.C. Section 107, the material on this site is distributed without profit to those who have expressed a prior interest in receiving the included information for research and educational purposes.
Serving Areas of: Hollywood, Aventura, Miami, Fort Lauderdale, Pembroke Pines, Miramar, Davie, Coral Springs, Cooper City, Sunshine Ranches, Hallandale, Surfside, Miami Beach, Sunny Isles, Normandy Isles, Coral Gables, Hialeah, Golden Beach ,Kendall,sunrise, coral springs, parkland,pompano, boca raton, palm beach, weston, dania beach, tamarac, oakland park, boynton beach, delray,lake worth,wellington,plantation.